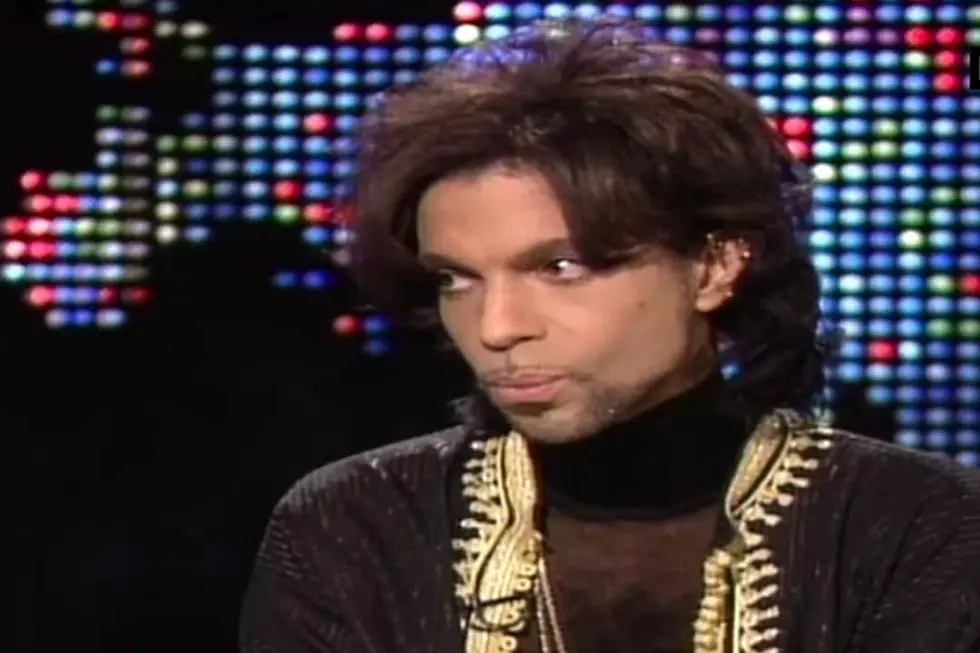 Remembering Prince's 1999 Interview With Larry King
CNN
In memory of talk show host Larry King, who died today (Jan. 23) at the age of 87, we're recalling when Prince gave a rare television interview on CNN's Larry King Live on Dec. 10, 1999.
The musician, who was still being referred to as the Artist Formerly Known as Prince, was on the program to promote the recently released Rave Un2 the Joy Fantastic and the pay-per-view concert that would be broadcast on New Year's Eve 1999.
A good chunk of the first half of the interview, embedded below, focused on Prince's name change, said it was rare for someone to change their name after they had already become famous, citing Cassius Clay's conversion to Islam and becoming Muhammed Ali as the only other example he could recall, and wondered about the risk Prince took in the decision.
"Well, that was one of the things that I dealt with," Prince answered, "I really searched deep within to find out the answer to whether fame was most important to me or my spiritual well being, and I chose the latter. ... I pretty much wanted to be dependent upon God. And when you get the inner calling to do something and you know that you're being inspired by God, you pretty much know you'd better answer that call or suffer the consequences."
Later on, King went back to the beginning of Prince's career, trying to get him to talk about a moment where everything changed for him. But Prince deflected, saying his reputation grew more through word-of-mouth than a sudden explosion.
"I used Stevie Wonder as an inspiration, whom I look up to a great deal just for the way that he crafted music and his connection to the spirit," he said. "And boy, back then I used him as a role model in trying to play all the instruments and be very self-contained and keep my vision clear. So word spread very quickly about what I could do. A lot of people knew about it."
Prince also rejected King's premise that suggested he wasn't always spiritual because of the raunchy content of his earlier lyrics. "I have always known that God was my creator and that without him, boy, nothing works," Prince said. "It works to a point, and then it just kind of deteriorates. Entropy takes place."
For the last segment, King brought on Larry Graham, the Sly & the Family Stone bassist who was essential in Prince's conversion to Jehovah's Witnesses. Graham, who called Prince his "baby brother," said that he was "the greatest musician that I have worked with. because I've worked with other musicians that were great, but they didn't allow me to really have the freedom that I needed to be able to give them all that I could give them. With baby brother, he allows me the freedom to give all that I can give, and as a result, what we're doing now, when you hear it, you can see that it's coming from the heart, which is why we're touching hearts."
Watch Larry King's Interview With Prince
Shortly after Prince's death, NBC's Los Angeles affiliate ran into King at a Beverly Hills bagel shop that had dyed their bagels purple in his memory. It was a coincidence -- King was a partial owner in the restaurant -- and the
"I remember Prince," he said. "I had a wonderful time interviewing him. He had a sensitivity next to no one. I never saw anyone as warm, tender and sweet as he was. ... He even told me I ought to change my name to just 'King.' That was funny."
Watch Larry King Remember Prince
Who Played With Prince the Longest?
More From Ultimate Prince