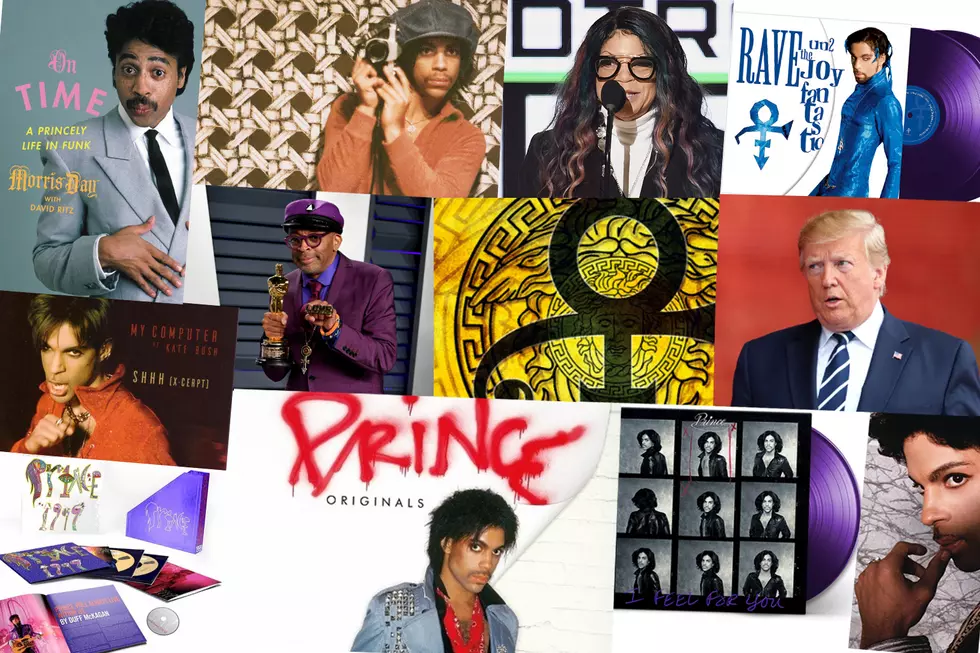 Around 2019 in a Day: The Year's Biggest Prince Stories
Warner Bros, Century / Random House, NPG Records, Columbia, Ebay, Prince.com, Da Capo Press, Chris Jackson / Dia Dipasupil / Kevin Winter, Getty Images
2019 was a big year for the Prince estate and Prince fans alike.
Not only were a number of the late legend's albums enhanced and reissued, but new posthumous collections also emerged from his estate. On the music side of things, 2019 highlights included a special release of the rare Versace Experience cassette as a limited edition collectible for Record Store Day. The Prince estate also oversaw The Originals, a compilation LP featuring demo versions of songs written by Prince but ultimately recorded by other artists.
Despite positive vibes around these music releases, there remained ongoing drama in the world of Prince. This year saw the continuation of legal battles and shakeups at Paisley Park, with court cases and arguments constantly occurring between the music icon's potential heirs. The Prince estate also found itself at odds with the White House, as Prince's representatives condemned President Donald Trump for using the late singer's music without consent.
Discourse and politics aside, the void left by Prince's death continued to be felt more than three years after his passing. Fans and celebrities continued to celebrate the legendary performer, including tributes from Lizzo and Lil Nas X at the MTV Video Music Awards, and a tip of the cap from Spike Lee at the Academy Awards.
All in all, it was an eventful year in Prince world, and we're here to recap all of the biggest moments.
What Happened to the Artists of Paisley Park Records
More From Ultimate Prince