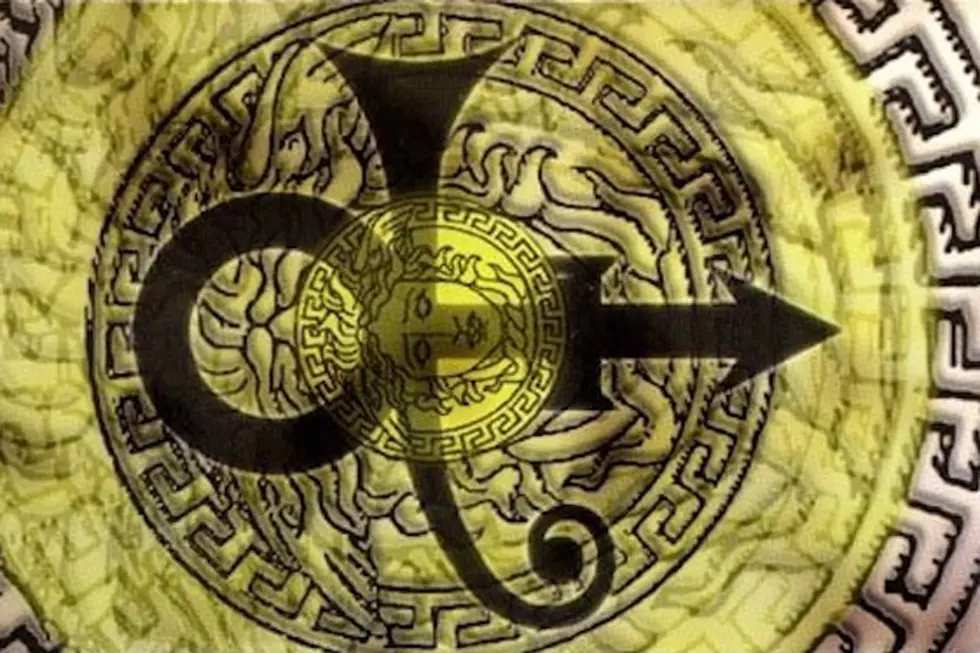 Prince Dabbles in Mixtapes With 'The Versace Experience'
NPG Records
Prince offered a unique preview of songs from The Gold Experience a few months prior to its release: A 32-minute mixtape, released during Versace's presentation on July 8, 1995 at Paris Fashion Week.
The Versace Experience (Prelude 2 Gold) included excerpts of 10 of the forthcoming record's 15 tracks, including bits of three remixes of "P. Control," one of which was in French. Among the others were "Shhh," "Billy Jack Bitch," "Shy" and his Carmen Electra diss track, "Eye Hate U." The rest of the tape was comprised of two songs stemming from the New Power Generation's Exodus sessions – "Get Wild" and "Free the Music" – a bit of the NPG Orchestra's "Kamasutra" and another pair by the mid-'90s reboot of his jazz band Madhouse.
Because of the exclusivity of the tape, The Versace Experience (Prelude 2 Gold) has become one of the most sought-after releases in his catalog. In 2016, an original sold for $4,087 on Discogs, believed to be the site's record for a cassette. It was given a slightly wider release for Record Store Day 2019, with 4,000 copies manufactured.
The Versace Experience was part of a long relationship with the design house, and especially Donatella Versace, the company's CEO. "I am crying," she told Billboard upon Prince's 2016 death. "All my memories are coming back to me. He was one of my closest friends. I will always remember when he rented a club, only for him and me. We listened to his music and spoke about the young generation. The young people were so important to Prince. They have to follow the example he set, to believe in their heart, respect their own soul and never trade their own individuality. It is what made Prince outstanding and relevant forever. I will always love him."
Two months later, she used his music, some of which was unreleased, while showing her men's collection in Milan. The songs came directly from the source. "He sent me those songs five months ago," she told the New York Times. "He sent me music all the time. People look for the vault — I am the vault!"
Versace has also said that Prince convinced her to help with his commitment to social activism. "He decided to be the face of the Black Lives Matter movement — that's what he wanted — and he said, 'You need to be with me,'" Donatella told GQ. "I was ready to do it."
She spoke more about Prince's influence on her and men's fashion in general in a 2018 interview with Vogue: "He didn't just influence my work; he epitomized what Versace stands for: Creative, fierce, daring, extraordinary. ... He created an aura of uniqueness around himself that very few artists in history have been able to do. He was not afraid to show who he truly was, and that's a lesson also my brother [Versace founder] Gianni taught me.
"He showed to men what playing with your own image really meant," she added. "He showed men how to dare and, most importantly, to not be afraid to be who they are. He ignored rules, he did what made him feel good without caring of people's judgment. I am so proud to have called him a friend."
Prince Year-by-Year Photographs: 1977-2016
More From Ultimate Prince