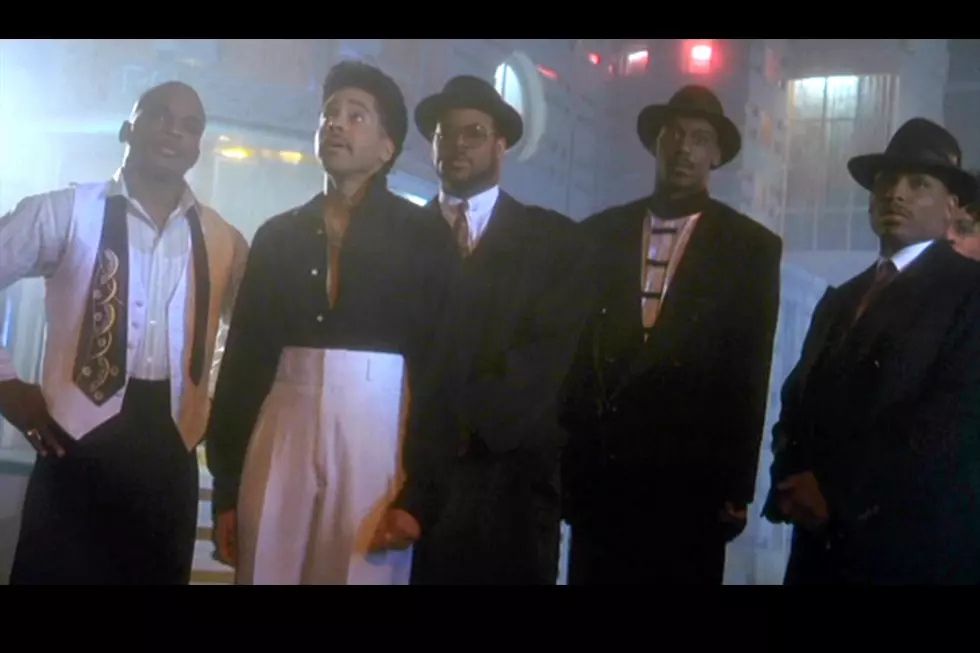 Morris Day Calls 'Graffiti Bridge' Movie 'Stale'
Warner Brothers
As a friend, confidant and occasional musical rival, Morris Day was one of Prince's closest allies. While the Time frontman enjoyed many triumphant collaborations with the Purple One, there's one project that stands out as a disappointment; the 1990 film Graffiti Bridge.
"The story was stale - what little story there was," Day noted in his recently released memoir On Time: A Princely Life in Funk. "I'm not sure how long Prince worked on the script, but it felt half-baked."
The movie was a sequel to Purple Rain, with Day reprising his role as the antagonist, Morris. Prince's plan, Day surmised, was to "repeat the formula" that had made its predecessor such a massive success. "But six years had passed since Purple Rain had made its splash," Day acknowledged. "Pop culture had moved on."
Prince's fast-paced working style may have also played a role in the film's letdown. "Because he was spontaneous and fearless, he got quick results," Day noted of the Purple One's prolific nature. "So many of those results were mind-blowing, others less-so. Graffiti Bridge was less-so."
Day's opinions echo the broader response to the film. Entertainment Weekly described Graffiti Bridge as a "sad fiasco," while Variety called it a "half-baked retread." Gene Siskel simply labeled the movie "lame."
Though the weak plot may have been the film's Achilles heel, many critics pointed out the uninspired acting performances. Day attributed this to a lack of preparation on set. "Unlike with Purple Rain, there were no acting coaches," the singer noted, adding that the shooting environment also played a role. "The look of the picture was stiff because of the limitations of the Paisley sound stage. In trying to bring Hollywood to Minnesota, something got lost along the way."
Despite the film's many issues, Day believed that Graffiti Bridge still had a handful of "awesome scenes," including performances by Tevin Campbell, Mavis Staples and George Clinton.
He also admitted he had zero hesitation about participating in the movie. "Anyone would be happy to be in a Prince film," Day asserted. "But as the scenes were shot, at least for me, the happiness didn't last long. I felt a disconnection. The shit was fragmentary. A lot of it didn't make sense. It wound up being a bunch of musical numbers strung together by a flimsy plot line."
Though Day had his many reservations about Graffiti Bridge, he held out hope that Prince would be able to work his magic in the editing room. Those hopes vanished when he saw the film at its premiere. "Purple Rain warmed my heart," Day noted. "Graffiti Bridge left me cold."
What Happened to the Artists of Paisley Park Records?
More From Ultimate Prince