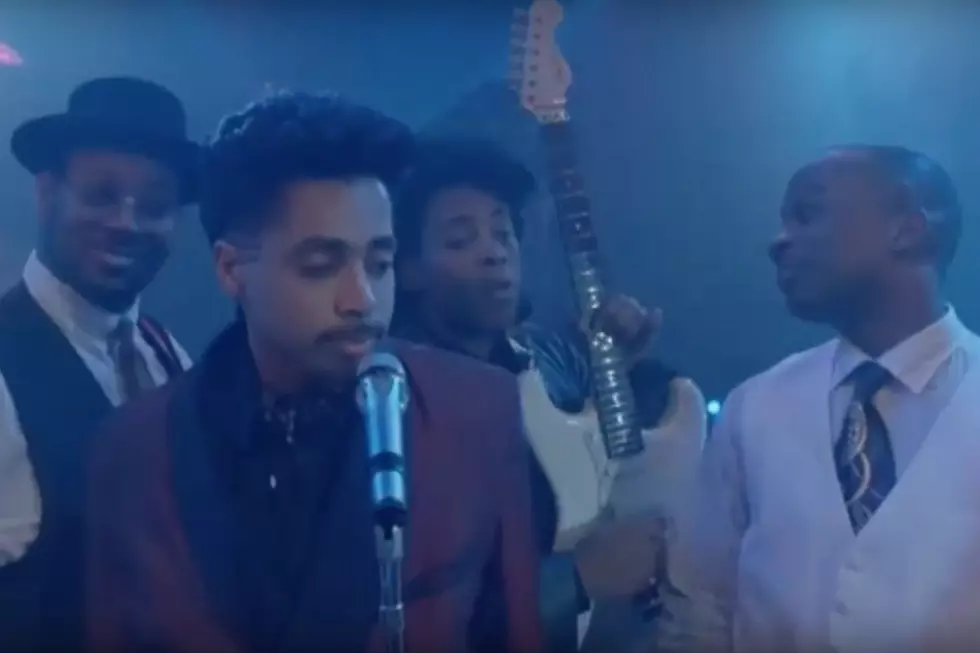 How 'Shake!' Underscored the Time's Lingering Issues With Prince
YouTube
The Time initially broke up because of friction with their creator, doppelganger, benefactor and autocratic mastermind Prince.
They started as another outlet for his muse, but with frontman Morris Day as Prince's lone occasional collaborator. Once an actual lineup for the Time was created, however, things began to change. Turns out, there were some deeply talented artists hidden away in Prince's long shadow – namely Terry Lewis and Jimmy Jam. They inevitably began to pull away from his domineering insularity.
By the time anybody saw Day's career-making turn in 1984's Purple Rain, the Time was basically over. As in-demand producers, Lewis and Jam went on to create one of R&B's most important hit-making machines. Day and Jesse Johnson also crafted a few solo successes.
"After Purple Rain, everyone's career took off [but] there was definitely stuff that made me think he had a Jesus or a God complex," Day told the New York Post in 2019. "I think if he had his way, he would have [had] a Paisley Park compound – with my house, Vanity's house, and [percussionist] Sheila E.'s house, that he personally bought and that he could kick you out of if he wanted."
Still, the Time always felt like unfinished business. "Everybody had a feeling that the band ended prematurely, that there were still some good years left in the band – if we could ever put it back together," Day told the Los Angeles Times in 1990.
Unfortunately, when they tried for a long-hoped-for reunion a few years later, the same issues remained. The reconstituted group's first attempt at a comeback album, tentatively titled Corporate World, featured only Prince and Morris Day – before Warner Bros. halted the sessions, reportedly in order to get the rest of the Time involved.
Listen to "Shake!" From 'Graffiti Bridge'
Original Time members Jesse Johnson, Terry Lewis, Jimmy Jam, Monte Moir and Day then began work on what would become 1990's Pandemonium, a true group collaboration. But Prince muddled everything by reworking the group's idea for a comeback movie into Graffiti Bridge, which he suddenly envisioned as a sequel to Purple Rain. He also mixed in several songs from the scrapped sessions with Day as part of the soundtrack – including "Shake!," which he released as the fifth and final Graffiti Bridge single on Jan. 8, 1991.
"There might be a misconception that we got back together to do the Graffiti Bridge movie," Jimmy Jam told the Morton Report in 2012. "That's absolutely not the case."
In fact, they found out what Prince did in the most off-handed of ways. "Literally out of the blue, Prince called us for a meeting at Paisley Park," Jam added. "And I remember we walked in thinking it was going to be about the movie — the movie we thought we were going to do. All of sudden it turned into Graffiti Bridge, and we were like, 'What's Graffiti Bridge?' Prince was like, 'This is my movie.' And it was, you know, this girl and a feather."
The Time mimed to "Shake!" in the film, earning back-handed praise from Prince in a 1990 pre-screening with Rolling Stone magazine. ("They broke up because they'd run out of ideas," Prince said. "They went off and did their own thing, and now they're terrifying.") But he'd basically flooded the market with Time product, something his label began to openly discuss as an issue with the workaholic Prince.
Released a few weeks before Graffiti Bridge, Pandemonium roared out to the No. 18 spot on the Billboard charts. "Jerk Out," the album's initial single, became a Top 10 hit – but the project was then subsumed by media attention for Prince's new movie and soundtrack. "Shake!" arrived months later and simply sunk like a rock, failing to chart at all.
Worse, Pandemonium became the last album ever released by the Time. Johnson was ousted, Jam and Lewis returned to production work, and Day went solo again before leading a series of partial reunions. When all of the founding members attempted another comeback with 2011's Condensate, Prince refused to allow the project to be released by the Time. They were forced to rename themselves the Original 7ven.
Who Played With Prince the Longest?
More From Ultimate Prince