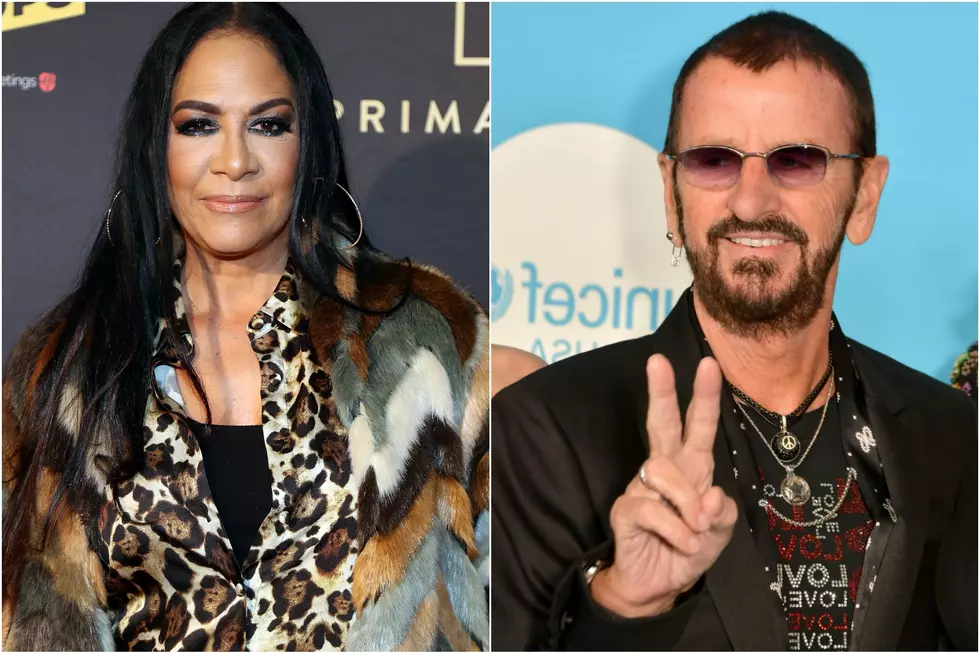 How Sheila E. Broke Down Ringo Starr's Drumming Style
Cassidy Sparrow / Michael Loccisano, Getty Images
Legendary drummer and Prince's decades-long friend/collaborator, Sheila E. has dissected the playing style of another legend, Ringo Starr.
It isn't surprising that Sheila E. has a really specific, in-depth take on Starr's drum skills. She toured as member of his All-Starr Band on three separate occasions in the '00s.
"Once I sat and broke down his process on every single song," Escovedo explained in a 2017 interview with Rolling Stone. "I couldn't believe how his simplicity of playing drums was actually very complicated. I'd close my eyes and every time I got to the part of playing the drum fill he would already be there. It was then I realized that his approach in the Beatles was as if the drums were another singer."
Starr and Escovedo also linked up for her recent album of socially conscious song covers, Iconic: Message 4 America. "I called him and I said, 'I'd like for you to play on a song... I mean your song," she explained in an interview with Build Series.
The song was the Beatles' anthem, "Come Together," from their 1969 album Abbey Road. Escovedo said she melded it with another of their protest songs, "Revolution," to give it a twist.  She admitted that although she initially played drums on the track too, she decided to take herself off after listening to a playback.
"After he played, I just took me off, like, 'What's the point?'" she continued. "I just let him take the song. It's his song."
Escovedo, who recently worked on the score for the live-action version of The Lion King alongside percussionist Satnam Ramgotra as part of score composer Hans Zimmer's "drum knit circle," explained that when she was learning to play with Starr's All-Starr band, it took her a minute to learn his rhythm.
"It's like, every time I get ready to do a fill, he was already there. I was like, "I don't get what is happening," she admitted. "So, I had to break down figuring out why and it was because he leads with his left hand. It was like, 'I got it...ah...' But I had to break down and really study how he plays."
Where Are Prince's Bandmates Now?
More From Ultimate Prince