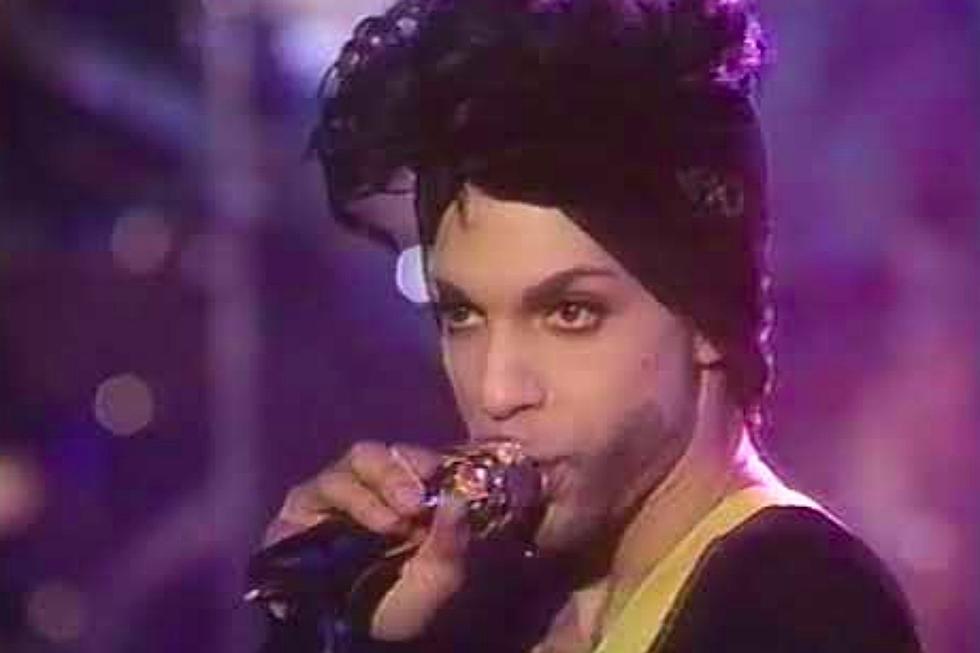 The Night Prince Took Over 'The Arsenio Hall Show'
YouTube
Several of Prince's best televised moments came via The Arsenio Hall Show, and one of the very best took place on Sept. 9, 1991, when he took over the stage for an incredible 30-minute performance in front of Hall's live studio audience.
Prince's connection with Hall lasted decades, including this 1991 mini-concert, another live performance in 1993 and a now infamous interview segment in 2014, during Hall's short-lived reboot. But the appearances didn't come easily, as Prince was notoriously anti-TV. Hall says there were definitely ground rules.
"Back in the early days, Prince used to give me a lot of rules and guidelines. He didn't really talk to me then," Hall said in a 2018 interview with the Star Tribune. "He would say, 'Why don't you book Patti LaBelle while I change clothes?'" Hall recalls.
Indeed, LaBelle was also a guest on the 1991 show. "And then (she and I) would talk about him rather than to him. But the last time (in 2014), we got to do something different. He felt a lot different about television by then. We did prank phone calls. We talked about him cooking late at night. I'm glad I got to come back to TV because it made my Prince dossier complete."
Back to the September 1991 appearance. With his comeback album Diamonds and Pearls set to drop the following month, Prince kicks off the set with a quick snippet of the title track before dropping the beat to slide into an energetic performance of "Let's Go Crazy." He then glides into some quick choreography with his background dancers before singing "Kiss."
Watch Prince's 1991 'Arsenio Hall Show' Appearance
It's the "Kiss" performance that really keeps the tone for the entire inspired live set. Prince spins, dances, and then runs and slides on the ground, heading right for the screaming audience. He teases them with his proximity, smirks, jumps up and runs toward the mic to belt out the beloved signature scream, "You don't have to be rich to be my girl!" He finishes the song with another dance routine before the show takes a break.
After a quick change of clothes and a commercial break, Prince delivered a sexy rendition of "Cream," featuring Rosie Gaines on backing vocals and keyboard. After the next break, he returned rocking a purple suit, and hit the audience over the head with the home run, an aching, completely absorbing rendition of "Purple Rain."
Next up is "Daddy Pop," with Prince now clad in a yellow get-up. He dances, jumps off a piano (then climbs back up to stand on it and finish his set), and Rosie comes from behind the keys to dance and sing with Prince. He does an almost backward split during the breakdown, which he melds with the New Power Generation's "Call the Law" to close out the show, and one of his best live TV performances ever.
Hall says his relationship with Prince was special because of mutual trust.
"I think Prince knew my love for music, and he got my sense of humor," he explains. "More importantly, he knew I loved show business and he loved show business. He would trip with me off the air in a way he wouldn't do with other brothers. I remember going to see him at the Glam Slam in Los Angeles. After the show, he asked me where I was going. I said I was heading to an after-hours clubs, some dude's house where there would be music. It wasn't 100 percent legal. And he went with me. I mean, this was south of Wilshire, dog. It's rough out there. But he trusted me in that, and he relinquished a lot of control."
 
 
Ranking Every Prince Album
More From Ultimate Prince