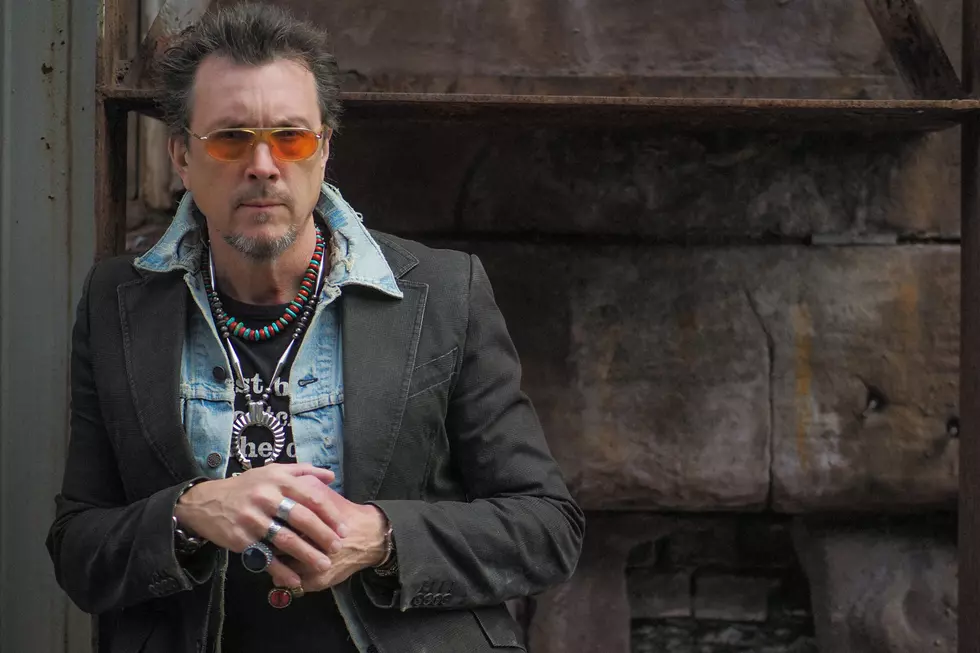 Beyond Prince: St. Paul Peterson on Working with Steve Miller, Peter Frampton
Credit: St. Paul Peterson
For Minneapolis musician Paul Peterson, auditioning is rarely a pleasant experience. It's almost always a crapshoot; your competition is often as talented and capable as you are. Therefore, you're judged on other attributes: your humor, your work ethic, your ability to be a team player.
But Peterson, who sings and plays bass, guitar and keyboard as St. Paul Peterson, has been prepared — and lucky enough — to make the cut for multiple high-profile gigs.
For example, in the 2000s, he made a bold choice that paid off at an audition to play bass for Kenny Loggins.
"I pull out my music charts and he says, 'Do you need those?'" Peterson recalled. "I went, 'Well, I'd like to have them because I don't know everything really well.' And then I said, 'You know what, no, let's just do this.' And I threw my book on the floor and I said, 'Come on, let's go. I'm not afraid.' He loved that."
What followed was not only an eight-year stint of touring with Loggins, but the development of a new hobby. "The way I got to know him was by going out with him on runs," Peterson said. "He was in great shape. I wasn't in terrible shape, but I was not a runner... And that was not something that I ever thought I'd enjoy doing."
Today, Peterson is an avid runner, with plans to launch a podcast, "Music on the Run," in the coming weeks. The program will feature interviews with artists like Steve Miller, the Bacon Brothers and Eric Hutchinson. "It's all about how you stay healthy on the road physically, mentally, chop-wise, relationship-wise, band-wise, business-wise," Peterson said.
And he has plenty of experience. Peterson is most known for his affiliation with Prince, sitting in with the Time, and fronting another Prince project, the Family — now performing as fDeluxe. But Peterson has built a career outside of the Purple One's circle, recording solo albums and playing sideman, producer or music director for an impressive lineup of rock stars.
One might say Peterson was destined to be a musician. His late mother, Jeanne Arland Peterson, was a prominent jazz pianist and singer. His father, Willie, was a sought-after keyboard player and writer for jingles. Peterson and his siblings followed in their parents' footsteps, and the family will be inducted into the Minnesota Music Hall of Fame this year.
The musician began his career at 17, when he was discovered by Prince. Watching the Purple One create The Family album proved to be a profound learning experience.
"Prince is probably one of the funkiest, strangest bass players on the planet," Peterson said. "He approached the bass as a guitar player, using a pick. And I gravitated towards using a pick because of him. A lot of my style of playing is a derivative of what he did."
According to Peterson, Prince did not provide opportunity for input during the creative process.
"It was definitely, 'Here's the part, play it or sing it,' and that's the end of it," said Peterson, who pursued a solo career shortly afterward. "He and I had an on-again, off-again relationship, but I certainly respected him. And the last time I saw him, he gave me a huge hug and had [fDeluxe saxophonist] Eric Leeds and myself come out and play at his record release party in September of 2015."
Back in the late '80s, while working on his second album, Peterson was approached to play guitar alongside his two brothers in the Steve Miller Band. "Steve is a stickler for performance perfection [and] he's a stickler about the biz," Peterson said. "He was like Prince and all these great band leaders that I've worked with... They know what they want."
Peterson went on to become musical director for Donny Osmond, and record and/or tour with several other artists, including George Benson and Oleta Adams. In 2016, following a stint working at the Minneapolis Media Institute, he joined Peter Frampton's tour as a bass player.
"There were times where he would pull me aside and go, 'Hey, you're playing this great, but could you approach it this way?'" Peterson said. "'Could you go back and listen to the original recording on this?' He was looking for a particular thing and he really opened up my ears to what that was."
Peterson said his willingness to keep learning is a key to his success navigating different genres and bands. And his experience as a frontman has made him a more empathetic sideman.
His latest singles as a solo artist, "Something in the Water" and "Minnie Forget Me Not," are homages to his hometown, and the famous "Minneapolis sound." The latter, a reworking of Hall & Oates' "Philly Forget Me Not," caught Daryl Hall's attention.
"I got a call from his manager, and he said, 'Darryl wants you to produce him,'" Peterson said. "I went down [to South Carolina] and hung out with Daryl and produced about four tracks. I'm not sure what will see the light of day, but to be able to hang out with a Rock and Roll Hall of Famer — what a sweet cat. We got along famously."
But it's another Rock and Roll Hall of Famer whose music has taken on a deeper meaning for Peterson. When he performs with his bands, fDeluxe or the Minneapolis Funk All Stars, it feels like a tribute to Prince, who died in 2016.
"All the alumni have a responsibility to authentically represent Prince and his legacy at this point," Peterson said. "We also have to be very careful about how we do that. We need to be thoughtful in our approach, but we also should carry on and play the music that he wrote for us."
Prince's Bandmates: Where Are They Now?
More From Ultimate Prince