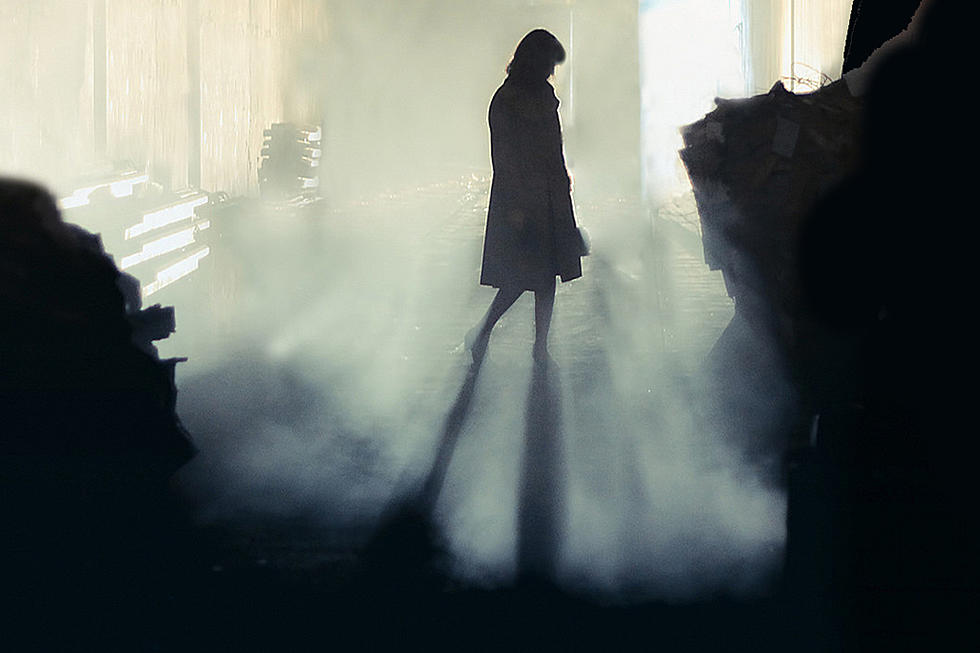 Prince Gets Spooky on 'Others Here With Us'
ThinkStock
The steady course of colorful pop vibrancy that weaves through 1985's Parade, Prince's third album with the Revolution, could have gone wildly differently.
The album we know, marked by its infectious danceability and tilts into orchestral psychedelia, threatened to take a decidedly darker turn at least once during recording sessions for Prince's eighth studio album.
Little is known about the song or the session that produced it, but upon hearing it we're left to assume that "Others Here With Us," a sonic night terror whose sparseness is overshadowed by its morbidity, captured Prince in his most severe sorrow—and perhaps alone, when sorrow can be corrupted and degenerate into wickedness.
Lyrically, it seems to suggest as much, right from the beginning of the first verse, with Prince confessing, "When I'm alone / My mind takes a drive." And it doesn't take long before this trip through his conscience takes a sharp turn into the supernatural, where Prince sees the vacuum of an empty world exploited by a hellish evil: "All I was brought up in this world to know / Is lost when a demon swallows them whole."
Hear Prince Perform "Others Here With Us"
But "Others Here With Us" detains us inside Prince's nightmare well before he begins to narrate it. In the mere seconds before the vocals are introduced, the terrifying noises of shrieks, infernal meows, and disturbed laughter wrestle over a whimpering, synthetic woodwind that creep in and out like a broken TV set left flickering at the scene of a murder.
The chorus finally leads Prince to his encounter with his cadre of phantom tormenters as he mourns, "There's others here with us," repeating it, as if to urgently warn any unalarmed skeptics. All the while, the noises that haunt the beginning of the track converge, bleeding into one another as a terrifying, dissonant brew. Beneath the surface, a pounding tribal percussion pattern thumps with increasing intensity, offering a fair warning as to the direction this shared fever dream is headed. (Hint: it doesn't get any prettier). Subsequent lyrics visit the doomed fate of a newborn baby and the uncle of Bobby (Revolution drummer Bobby Z., perhaps) taking his own life.
Had "Others Here With Us" made Parade's final cut (and it almost did, appearing on an early rendering of the album's track listing), it wouldn't have been the only time Prince had thrown the listener off with a stark interruption in an album's dominant sensibility. "Annie Christian" remains a peculiar detour from Controversy's danceable synth-pop; the chaotic "Bob George" estranges itself from the rest of The Black Album's electric funk.
But the bright splendor of Parade being invaded by the demonic forces that plague "Others Here With Us" would have been a radically disorienting maneuver. And one that shall remain left to our own haunted imaginations.
More From Ultimate Prince