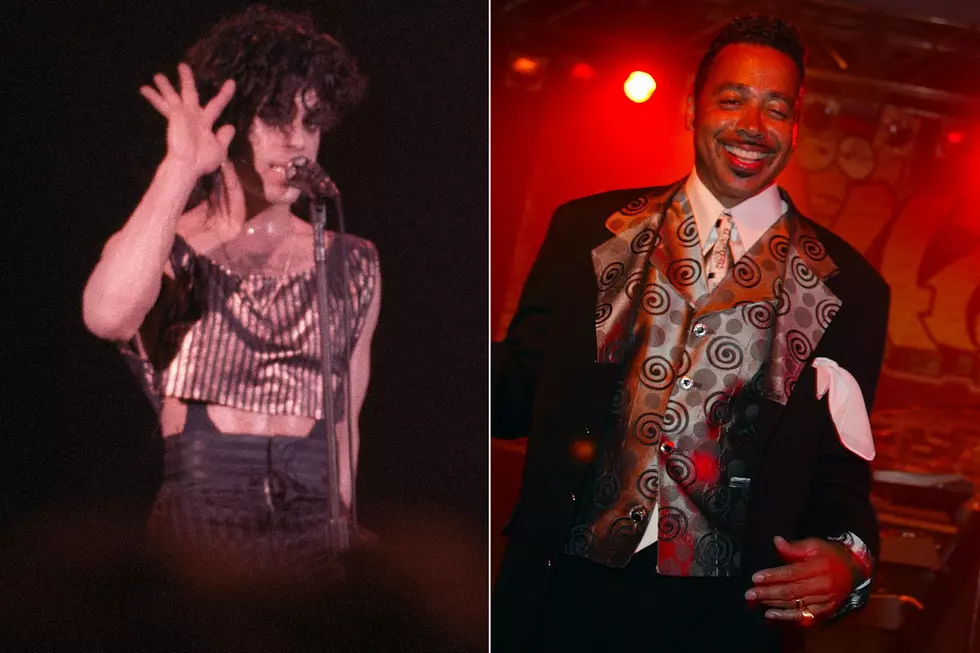 Prince's Live In-Studio 'International Lover (Take 1)' Released
Jim Steinfeldt / Kevin Winter, Getty Images
A previously archived first-take, live in-studio version of Prince's "International Lover" has been released to promote the upcoming expanded reissue of his 1999 album.
The new version of the piano-based ballad, which finds Prince inviting his partner to join the mile-high club aboard his Seduction 747 airliner, features Time frontman Morris Day on drums. "International Lover" was originally composed while the duo were working on the Time's second album, 1982's What Time Is It?, but Prince ultimately decided to keep the song for use as the closing track on his own 1982 double album.
The Super Deluxe edition of 1999, due Nov. 29, features 35 previously unreleased tracks, as well as audio and video from two separate 1982 Prince concerts. Deluxe two-disc and standard one-disc editions of the album will also be available on the same day.
Earlier this week, Day released his autobiography, On Time: A Princely Life in Funk, which features numerous fictionalized discussions and debates between himself and Prince. In the acknowledgement section, Day says the project "has been both therapeutic and more rewarding for me than I ever could have imagined."
Prince's own literary effort, The Beautiful Ones, will follow on Oct. 29. The four-part book begins with the incomplete memoir he was in the process of writing prior to his 2016 death. Prince's pre-fame text and photos scrapbook are also included, as well as his original handwritten treatment for the movie Purple Rain.
Prince Albums Ranked
More From Ultimate Prince