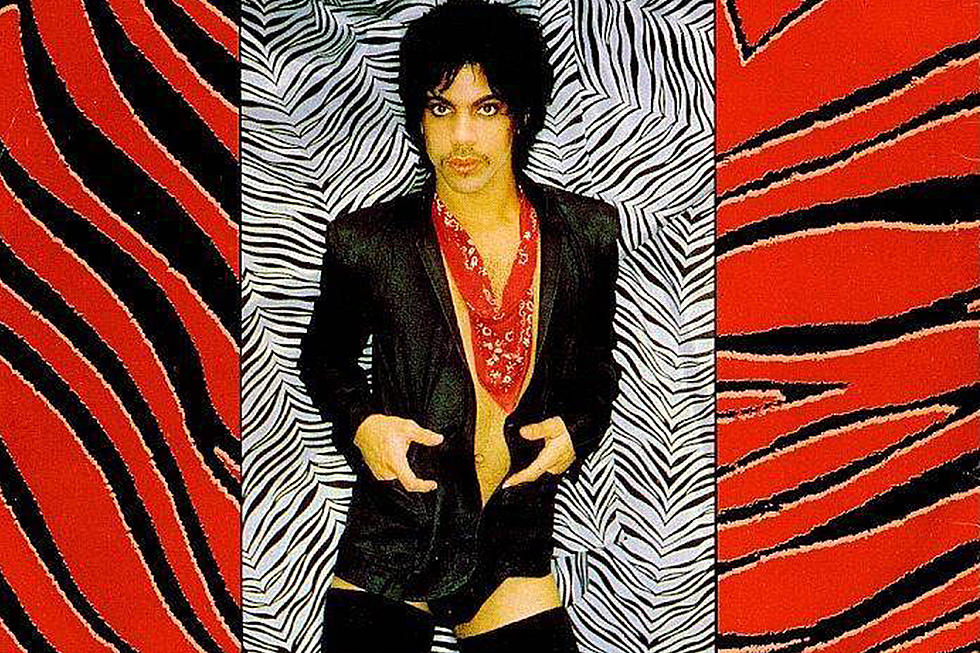 Prince Starts 'Messin' About' With His First-Ever B-Side
Warner Bros.
After putting out his first three studio albums in just two and a half short years, Prince offered the earliest hint that his boundless creativity couldn't be constrained by normal means with the May 29, 1981 release of his debut non-album single, "Gotta Stop Messin' About."
Recorded entirely by Prince during the sessions for 1980's groundbreaking Dirty Mind, "Gotta Stop Messin' About" features a similarly raw sound, with a loopy keyboard figure contrasting nicely with his gritty rhythm guitar.
The sexually frank lyrics that debuted on Dirty Mind tracks such as "Head" and "Sister" are front and center here, too. In a jealous panic over an unfaithful lover, our hero pleads for attention in a rather unsettling manner: "Can't you see? / All I want is a little time / Been playing with my toy so much I'm gonna go blind."
Released as a 7-inch single in the U.K. three days before Prince played a one-off show in London, "Gotta Stop Messin' About" appeared early the next year in North America as his first ever non-album B-side, paired with "Let's Work" – the second single from his fourth record, 1981's Controversy.
None of the other three Controversy singles featured previously unreleased b-sides, but with the release of 1982's 1999, the floodgates opened with a series of non-album tracks including "How Come U Don't Call Me Anymore," "Horny Toad" and "Irresistible Bitch."
These bonus tracks would became de rigueur throughout Prince's mid-'80s commercial peak, as previously unreleased gems such as "17 Days," "She's Always in My Hair," "Shockadelica" and "Erotic City" tuned up on the backs of various Purple Rain, Around the World in a Day and Sign O' the Times singles.
In later years, Prince's legendarily accelerated writing and recording schedule put him at odds with his record label, who pushed him to slow down the rate at which he released albums and singles in order to maximize sales. This (and the fact that he didn't own the masters to those same albums) eventually led to a prolonged legal battle that found Prince writing "slave" on his face and changing his name to an unpronounceable symbol before finally earning freedom from his contract in 1996.
"Gotta Stop Messin' About" would make its CD debut in 1993 as part of the three-disc The Hits / The B-Sides collection. It also appeared on the posthumous 2016 collection 4Ever.
Prince: 40 Years of Photographs, 1977-2016
More From Ultimate Prince