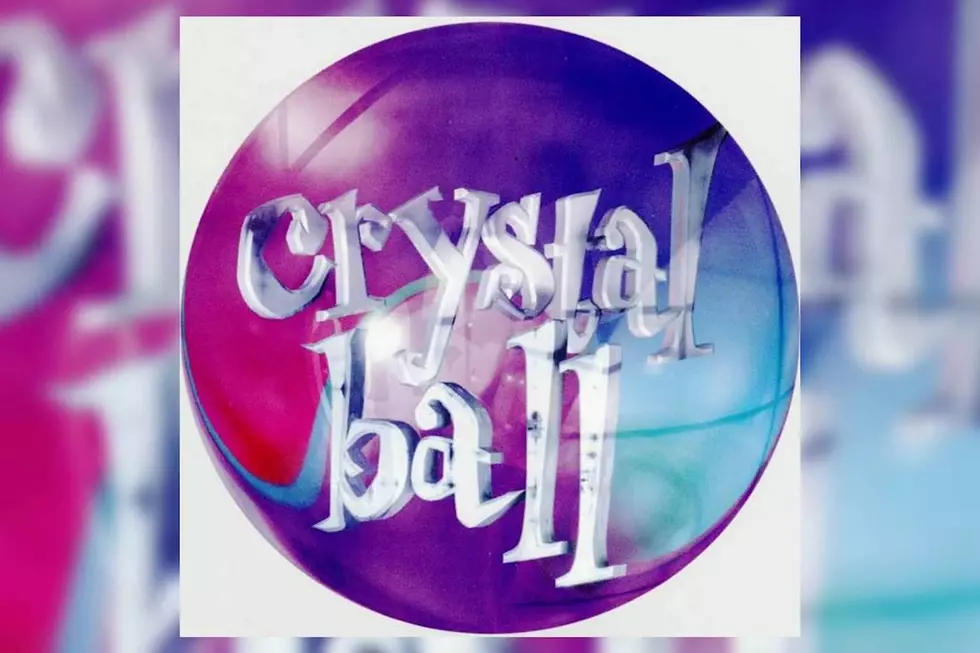 How Everything Went Wrong With Prince's 'Crystal Ball'
thedawn.com
Prince's Crystal Ball is now generally thought to have been released on Jan. 29, 1998. But it wasn't really. In fact, almost nothing went as planned with this forward-looking, but ultimately poorly executed archival project.
The idea was for Crystal Ball – Prince's 20th studio project, and the second triple album in a little over a year – to become his first to be independently released and distributed. Prince set certain artificial parameters, as with the earlier Emancipation. Each of the album's three discs is made up of 10 tracks, lasting exactly 50 minutes. In practice, however, that meant that Crystal Ball could have fit on just two compact discs.
There was also some initial confusion among diehards since Prince had earlier considered releasing a three-disc set called Crystal Ball in the late '80s, a project that evolved into Sign 'O' the Times. This new version instead delved into Prince's storied vault combining songs written and performed as Prince with newer things produced while going by an unpronounceable glyph.
Crystal Ball was initially mentioned on Prince's former website, thedawn.com, before Emancipation even arrived. Eventually, Prince made it available by phone – fans were encouraged to call 1-800 NEW FUNK – with production to commence once 100,000 orders had been placed. The goal, Prince said, was to have the record done by July 4, 1997.
Short samples of songs, including "Days of Wild," were previewed online that summer. Prince initially reported more than 150,000 in pre-orders, at $50 a piece.
When July 4 came and went, however, fans began to grow restless. Prince took to love4oneanother.com with a promise to pair Crystal Ball in the mail-order edition with an acoustic record called The Truth, as well as Kamasutra by the NPG Orchestra.
There were production issues, leaving some copies without a track listing – or the accompanying booklet. There were also ordering mishaps. MTV reported that some fans received a T-shirt with their album, and some didn't. Others got a copy of the Emancipation lyric book, but some didn't. Some got a cassette copy of a 26-minute song called "The War" by the New Power Generation, but not everybody.
Prince went on the defensive, telling Addicted to Noise that it bothered him that critics said "we're running a bad business. That's not true. We probably have more satisfied customers than anyone – thousands of satisfied customers. The newspaper says my name is mud. Excuse me! What's the point? It's so one-sided. It's not proper."
Yet almost six months after the first promised release date, fans like Rodney Fitzgerald still hadn't received their copies of Crystal Ball.
"It's trend-setting to have someone sell exclusively through the Internet a triple-CD album — which is rare in its own right — and have it done with no middle man or major promotion. It's amazing," Fitzgerald told MTV in December 1997. Yet when asked if he hoped Prince would continue releasing albums by mail-order, Fitzgerald tellingly replied: "Not really."
Whatever its hiccups, handling everything in house turned out to be very lucrative for Prince. "It's done everything we wanted it to," he told Mojo in 1998. "If people don't think it's successful, maybe they need to change their perception of success. I may have sold a few less records doing it myself, but I make seven dollars on every one as opposed to a buck. Figure it out."
Unfortunately, there were two more disappointments still to come.
When the first shipments of the 5-disc direct-order editions finally arrived on Jan. 29, 1998, fans discovered basically a half-album's worth of recycled material. Prince included a whopping seven remixes or alternate versions of previously released tracks. "So Dark" was also a remake of "Dark" from 1994's Come.
The project largely focused on two very fertile periods, 1993-96 and 1985-86 – but he unfortunately stayed away from songs which showcased the Revolution. Plans were then in place for an archival project focusing on that era, to be called Roadhouse Garden. It was never released.
Still, Crystal Ball wasn't without its intrigues. Prince offered keen insights into track-listing decisions of yesteryear. "The Holy River" was used instead of "Goodbye" on Emancipation. "Acknowledge Me" was replaced by "P. Control" on 1995's Gold Experience; he chose "Endorphin Machine" on the same album rather than "Interactive." "Crucial" was intended for Sign 'O' the Times, but was left off in favor of "Adore."
"Cloreen Bacon Skin" actually dated back to 1983. The newest track was "2morrow," which was completed after Emancipation. "Goodbye" was recorded during an emotionally charged creative outburst following the Revolution's break up: Prince also worked up "Shockadelica," "Feel U Up" and parts of the Black Album during the same Sunset Studio sessions.
The packaging was also a futuristic delight, though that upped the price when Crystal Ball finally hit store shelves on March 3, 1998. Prince wanted the case to be perfectly round, presenting a design problem for Paisley Park art director Steve Parke and the Noiseland manufacturing company. One-ton injection molds were constructed by hand, and took some 16 weeks to finish, explaining in part the continued delays. A circular booklet with Prince's liner notes was also to be included in the 5-disc edition.
In the end, however, this entire enterprise became something a PR nightmare. With no singles to change the narrative, Crystal Ball was widely deemed a flop. Prince claimed to have sold a quarter million copies, but Crystal Ball stalled at No. 62 on the pop charts. It only reached three spots higher on Billboard's R&B list.
"When somebody wants to say that you're a flop in the industry, that's because you only get seven cents an album," Prince told the Guardian in 1998. "We sold 250,000 copies of Crystal Ball. That's all we ever intended to sell. Now it's finished, over, and guess who gets the lion's share? Was it positive for me to take seven cents an album when we know that Purple Rain took $150 million? And I've got a contract for $100 million to do three more? I have no regrets. If I had not done that, I would not have the knowledge I now have."
If nothing else, Crystal Ball helped spark a series of next-gen ideas for Prince. At this point, the future seemed very bright.
"To me, Crystal Ball was a test case. I was testing the water to see if people would buy music over the internet, and whether they would be receptive to a 5-CD set," Prince told Guitar World in 1998. "It leads me to believe that the whole interactive thing offers great possibilities. I mean, why not make a 5-CD live album, with people on the internet choosing their favorite tracks? Why not poll the fans on our web site and let them compile it? All this will happen. Soon."
Prince's Bandmates: Where Are They Now?
More From Ultimate Prince