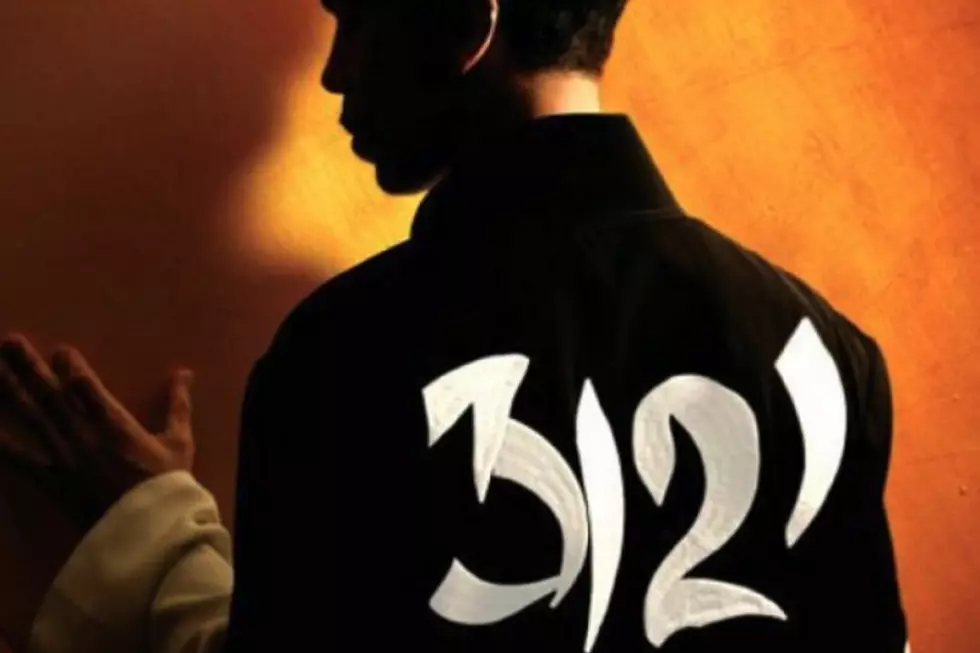 Why '3121' Revealed the Dangers of Renting Your Home to Prince
NPG / Universal
To be honest, the title track to Prince's 2006 album 3121 deserves to be more than a footnote in a funny story about the extravagant and highly unusual lifestyles of rock stars.
But... DAMN if it's not one of the best stories about such things that we've ever heard.
"3121" is an impossibly catchy, thumping slice of funk-rock that finds Prince reuniting with the rhythm section from the early '90s version of his New Power Generation band, with the unmistakably powerful Michael Bland on drums and Sonny T. providing a rubbery bass groove. Somehow it sounds like the more nimble cousin of 1991's "Gett Off," with a beat that seems like it's following the heartbeat of a very funky alien, and a guitar solo that keeps unfolding like an origami puzzle designed by M.C. Escher.
The lyrics detail the goings-on at a decadent private dance party where guests are directed to leave their clothes on a pile on the floor and "drink champagne from a glass with chocolate handles." If anybody else wrote these lyrics they would immediately be considered pure fantasy. But with Prince, you almost assume some part of it is grounded in reality.
As it turns out, it is grounded in at least some purple-tinted version of reality. 1235 Seirra Alta Way was the Beverly Hills, California address of a home Prince rented from NBA star Carlos Boozer in 2005. Boozer later described the home as an 18,000 square foot, 10-bedroom "monster," but apparently Prince still took it upon himself to make major renovations to the mansion - which, remember, he was renting, not buying. (The 3121 moniker was actually a holdover from Prince's previous L.A. rental, 3121 Antelo Road, and not connected to Boozer's address at all.)
"I remember [Carlos] calling me [saying], 'Dude, you will never guess. I rode past my house like three times; I had no idea it was my house,'" Boozer's Duke teammate Jay Williams told ESPN. Besides painting the outside pillars purple and changing the front gate so much as to render the property unrecognizable even to the home's owner, Prince reportedly turned one guest room into a hair salon-slash-massage room, and the weight room into a nightclub complete with a disco ball. (You can see much of his handiwork in the interior album art of 3121.)
Williams said his friend was initially quite angry about the redecorating, but that Prince coolly and quickly smoothed things over. "Booz was like, 'I was getting ready to go over there and beat this little man down,'" Williams recounts. "And dude was just like 'Here, Boozer, here is a little check for about a million, it'll take care of everything, get it back the way you want it.' And [then] Booz was like, 'This little man is cool as hell.'"
Although Boozer did indeed at least threaten to sue Prince in January of 2006 over the issue, before apparently being assured that his home would be returned to its former condition, years later he seems to look back on the incident with a sense of humor and nothing but respect for his former tenant.
"He put it back the way it was before he moved out," he told ESPN. "We had a disclosure thing. We agreed not to speak about the details of our deal." He did, however, add one final thought: "He knows how to live. He lives a good life. I'll put it that way."
Prince Year by Year: 1977-2016 Photographs
More From Ultimate Prince