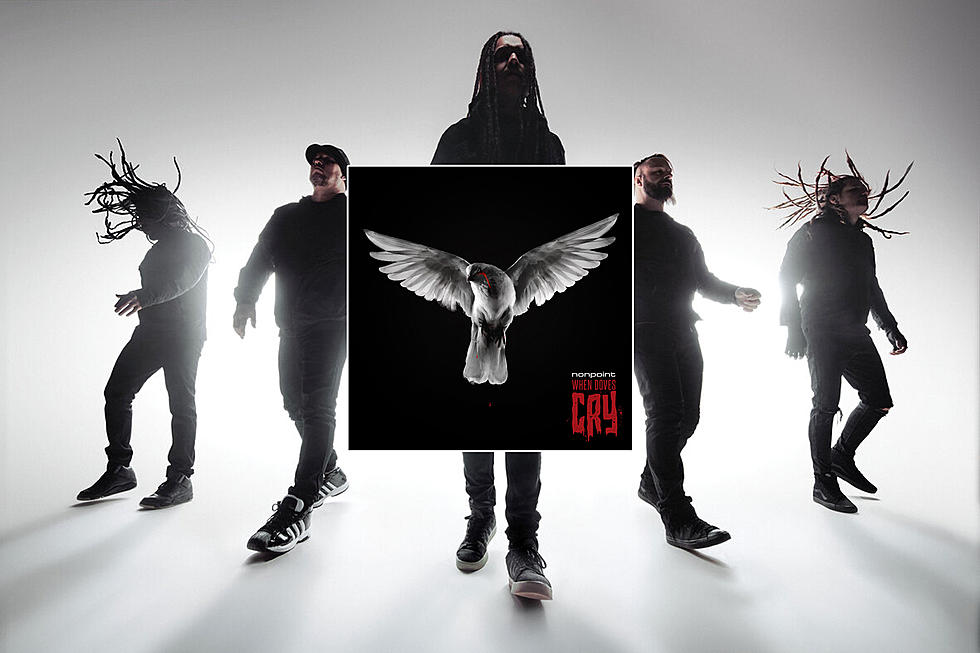 Watch Nonpoint's Music Video for 'When Doves Cry' Cover
361 Degrees Records LLC
Florida hard rockers Nonpoint have released an official music video for their cover of Prince's "When Doves Cry."
You can view the video down below.
The cover was selected by fans through a bracket-style voting tournament that included candidates ranging from Metallica to DMX. In the final round, "When Doves Cry" edged out Metallica's "Nothing Else Matters."
"When [the fans] chose Prince, the real work began," singer Elias Soriano said in a press release. "We went through version after version. We knew we had to do it justice in the biggest way we could as tribute to Prince and still make it Nonpoint. I'm happy to report from initial response among the few who have heard it is exciting and we look forward to our fans singing it for years to come."
One of those initial responses was from Dr. Fink of Prince's Revolution, who commented that the track "rocks like a champion bullfighter slaying a prized bull!"
In September, back on tour for the first time in two years, Nonpoint's trailer unhitched and crashed into a wooded area, damaging band equipment and merchandise. Around the same time, two of the band members tested positive for COVID-19 and were forced to leave the tour.
"We put up a fundraiser to kind of fill the hole that we made, trying to get everybody back home, trying to get back out on the road, trying to replace the gear," Soriano told Rock 102.1 KFMA. "So we put up a special shirt and priced it a little higher and let people know, 'Hey, this is priced higher because we're gonna try to take some of this and turn it into repaired gear,' I guess. And people came to bat for us, man. It was great… We wouldn't be here without 'em, for sure."
Nonpoint is scheduled to resume touring in January 2022.
25 Times Prince Crossed Paths With Rock's Biggest Stars
Ask a musician if they've got a Prince story to tell and they just might surprise you.
More From Ultimate Prince