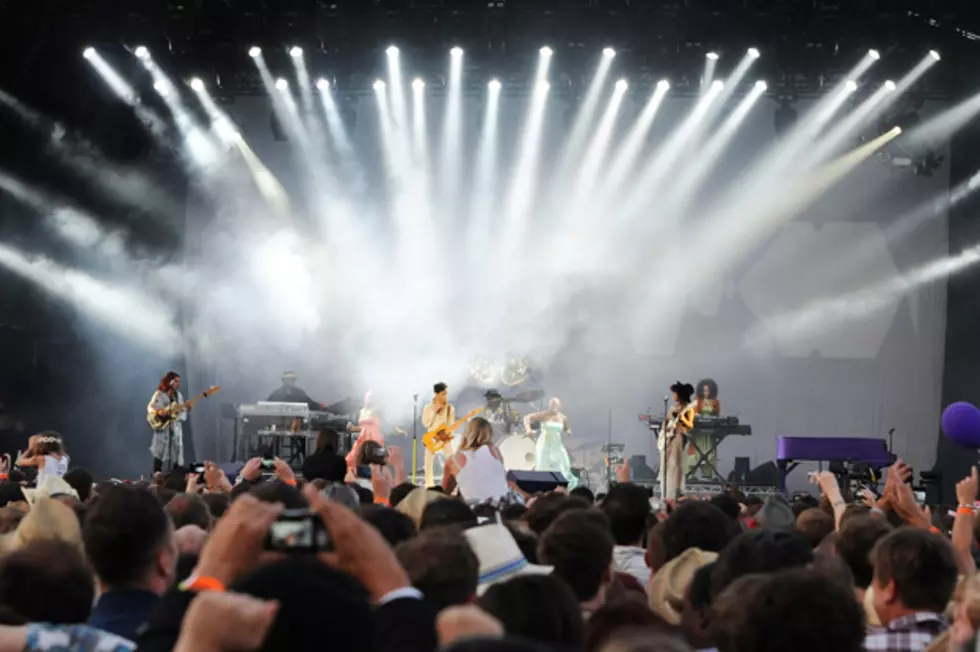 Bob Dylan, the Beatles + the Cars Covered By Prince During Toronto Concert
Stuart Wilson, Getty Images
Prince paid tribute to classic rock artists Bob Dylan, the Beatles and the Cars by covering their songs during a three-plus hour performance in Toronto on Friday night (Nov. 26).
Prince has always been a high-energy performer with a catalog of songs so long that if printed on paper could stretch across Minneapolis. The fact that he added Dylan's "Make You Feel My Love," the Beatles "Yesterday" and the Cars' "Lets Go" to his seemingly never-ending set list proves that Prince is still full of surprises.
The list from Friday's show contained many of his biggest hits and fan favorites, including "D.M.S.R.," "Pop Life," "1999" and "Little Red Corvette," as well as some of the medleys that we've come to expect from his live gigs. A few obscurities and a nod to some other artists such as Michael Jackson and former creative partners the Time were also part of a performance that wound down with no less than half-a-dozen encores.
Closing the night with the 1981 single and ever-so-funky "Lets Work," Prince reminds us that he's a timeless artist and still one of the hardest-working performers out there.
 
 
Ranking Every Prince Album
More From Ultimate Prince