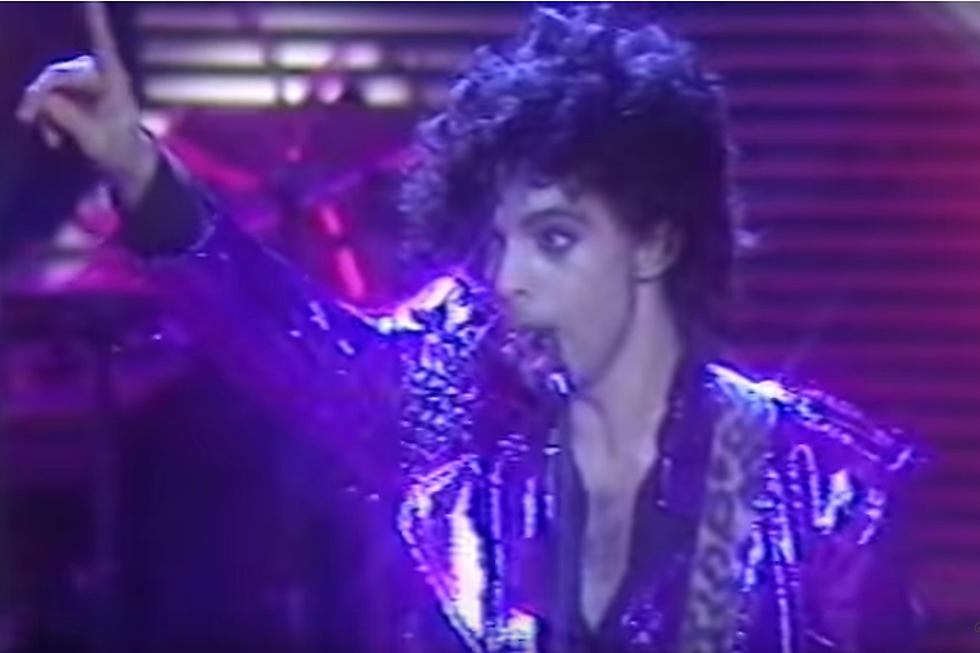 First Live Video From Prince's Upcoming '1999' Box Set Released
YouTube
A never before seen video of Prince performing "1999" has been released. The footage, recorded during a 1982 concert in Houston, is part of the upcoming re-release of the late singer's 1999 album.
The video captures Prince at his '80s peak, donning a shimmering purple outfit as he tears through an electrifying rendition of the classic track. The exuberant performance includes a jam session during which Prince encourages the crowd to repeat his chants of "Party!" Smoke, lighting effects and attractive backing singers all add to the visual appeal of the clip. At over eight minutes in length, the video provides a fascinating glimpse of one of music's biggest icons completely owning the stage.
Check out the newly released video of "1999" below.
The re-released version of 1999 hits stores on Nov. 29. The album will be available in a variety of remastered and expanded editions.
The Houston performance will be included on DVD as part of the Super Deluxe edition. Available as either a five-CD or 10-LP set, the release will also feature a remastered version of the original album, a disc of promo mixes and B-sides, two discs of previously unreleased tracks from Prince's fabled vaults and a live album taken from a November 1982 show in Detroit.
Prince's handwritten lyrics for several songs from the era, including the hit "Little Red Corvette," will also be included in the Super Deluxe edition, along with rare pictures from Prince's early '80s photographer, Allen Beaulieu. David Fricke, Guns N' Roses bassist Duff McKagan, Minneapolis historian and radio host Andrea Swensson and Prince scholar Duane Tudahl contributed to the album's liner notes.
A scaled-down Deluxe edition will be available as either a two-CD or four-LP set.
All versions are available for pre-order now.
Prince Magazine Ads Through the Years: 1978-2016
More From Ultimate Prince