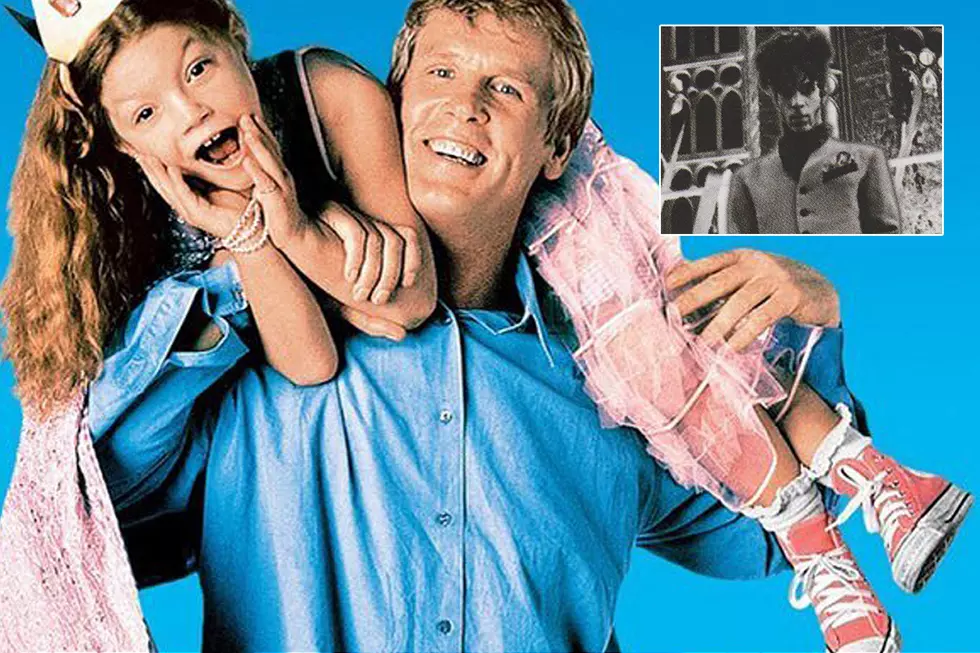 Online Debut of Prince-Soundtracked 'I'll Do Anything' Scrapped
Columbia Pictures / Warner Bros.
An attempt to live-stream the unreleased version of James L. Brooks' 1994 film I'll Do Anything that features eight Prince songs performed by the cast has been stopped due to threats of legal action from the singer's estate.
The people behind cinephobe.tv, who had scheduled to air the movie last night (Aug. 21), received a letter via e-mail from the law firm hired to protect Prince's intellectual property. Marked "Urgent," it said that if they were to "air the version containing Prince's Recordings, you will be infringing on the Prince Estate's copyrights. If the version does indeed contain Prince's Recordings, we hereby demand that you cease and desist from airing the movie."
The letter was posted to the site along with the message, "Too much attention on Twitter blew up the spot. Sorry folks."
I'll Do Anything had a winding history before its theatrical release in February 1994. The satirical dramedy — which stars non-singers Nick Nolte, Albert Brooks and Julie Kavner — was conceived by James L. Brooks as a musical, with songs written by Prince, Carole King, Sinead O'Connor and others. But it bombed a test screening, and the writer-director reworked the movie by removing all the music.
"At the screening there were walk-outs, but for the first 20 minutes we were a smash. So, it was really weird," Brooks told Metro in 2016. "I remember going back to the people I worked with and apologizing, then getting to work."
Prince's versions of several of the intended tunes were later issued on other albums, including 1999's The Vault… Old Friends 4 Sale. And the original cast recordings remained unheard, though a trailer for the original cut is available online.
"I wanted to do a documentary about [the musical version], show the people who had lived through a really rough experience, and then say, 'Here's the movie they saw that night,'" Brooks added. "But I couldn't get the music rights.  I think there's one copy some place, but I haven't looked at it. And I couldn't show it. I wasn't able to do that, but I tried for a while."
While Cinephobe's source for the screening is unclear, the anonymously run group — self-described to Bmore Art as "a small group of film enthusiasts with a sense of humor and a low tolerance for stupidity" — specialize in obscure and arthouse titles. They started live-streaming films after theaters shut down during the COVID-19 pandemic, trying to create an experience for moviegoers lacking that sense of community and discovery during quarantine.
"We hope that our programming on Cinephobe in some small way makes up for all the viewing opportunities missed while repertory theaters around the world are shut, regardless if you just watch one film a week or four a day" they said. "When the theaters reopen, we greatly look forward to being able to sit with friends and enjoy movies the old-fashioned way again. What we're doing is merely a stopgap until that time comes."
Prince Year by Year: 1977-2016 Photographs
More From Ultimate Prince