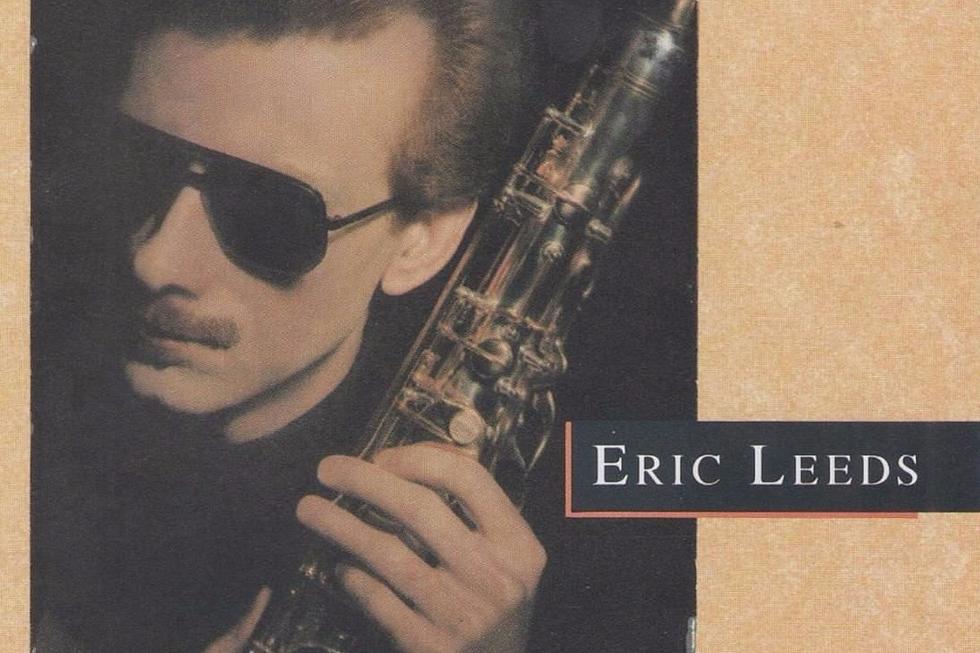 How Eric Leeds' 'Times Squared' Became an Accidental Solo Debut
Paisley Park
Eric Leeds' solo debut, Times Squared, hit store shelves on Feb. 19, 1991 with quite a back story.
In fact, Leeds didn't know he was working on his first album. Protracted efforts to construct a new Madhouse record eventually led him there anyway – but only after Prince did a deep dive into his legendary vault.
"There were several iterations of what would have been the third Madhouse album," Leeds told the Quietus in 2015. "In December of 1988, we completed the third album. Once again it was just Prince and I, and once again Prince wrote and recorded all the music, then brought me in to add my parts."
The project eventually ran out of gas, however, when Prince and then Leeds – who had been ambivalent from the start – became disinterested in the sessions. But Leeds hadn't given up.
"The following year, I started working on a second version of a third Madhouse album," Leeds added, and those songs evolved into Times Squared. "The only thing on it from the original third album was an edited version of a piece called 'The Dopamine Rush.' Several of the songs on Times Squared also originated from the sessions that yielded [Madhouse's earlier album] 16.
This new material came courtesy of Prince's seemingly never-ending well of unreleased music. At this point, however, Leeds still thought he was trying to construct a band project.
"So, basically he had gone into the vault and made four cassette mixes on about three dozen pieces of stuff," Leeds later told the Last Miles. "And he gave them to me and said, 'Spend a couple of weeks on this and if there's anything you hear that could be the basis of the next Madhouse album, go into the studio and start to have fun. Do whatever you want to do with this stuff.' And I'm thinking, 'He's just given me the keys to his vault.'"
Most of the basic tracks were recorded between 1985-88, including "Little Rock" (1985); "Easy Does It" (1986); "Every Night," "Kenya" and "Once Upon a Time" (1987); the title track, "Cape Horn" and, of course, "The Dopamine Rush" (1988).
"As the summer progressed, I expected him to walk in the door and say: 'Let me hear what you've done and let's start to focus on this,'" Leeds told the Last Miles. "But as time went by, I started to realize that he was letting me have this one on my own."
It shouldn't have come as a surprise. After all, Eric Leeds had always been far more than a sideman for Prince.
"Playing with Prince gave me a real opportunity to kind of stretch out in a lot of different ways in the context of pop music, rock or funk, or whatever," Leeds said in a promotional interview for Times Squared. "Even though I come from the jazz side, I've got that funk background, too. Prince really gave me an opportunity to contribute, more than just being the primary instrumental soloist in his music. He gave me the opportunity to contribute to arrangements and ideas, and things like that."
Given free rein, Leeds took a chain saw to the basic demo for "Dopamine Rush," editing out about 18 minutes, then began improvising over the rest of Prince's music. Leeds had begun to create a separate thing, different from Prince and certainly unlike Madhouse.
"I made rough mixes and gave them to Prince and he said, 'I really like what you've done, but it doesn't sound like Madhouse,'" Leeds told the Last Miles. "I said, 'How is it going to sound like Madhouse? Madhouse is you much more than me.' So, I said: 'What do you want to do?' And he said, 'I'm going to sign you to Paisley Park and it's going to be your record.' I was hardly going to argue with that!"
Still, 10 of the 11 tracks on Times Squared were written or co-written by Prince. ("Overnight, Every Night" was the exception.) Prince plays most of the other instruments. Only one track, the album-opening "Lines," was recorded separately by Leeds. In some ways, Times Squared remained very much Prince's record.
"Times Squared wasn't a hundred percent Eric Leeds album," Leeds conceded in the Last Miles interview. "It was a lot of my sensibilities, and something that began as something else. It was a very interesting project and I was very grateful for the opportunity. I was very intrigued that he would allow me take what was ostensibly his music, and take it into a completely different space. But it wasn't until my second Paisley album, [1993's] Things Left Unsaid, that the music was entirely mine."
Two singles emerged, "The Dopamine Rush" and "Little Rock," but – as with Times Squared – they didn't enter the charts. Leeds returned to that lost Madhouse album, but it never came together, either.
"On a couple of occasions over the next two or three years, Prince and I, and members of the NPG, went into the studio and recorded what would have been another attempt at a third Madhouse album," Leeds told the Quietus, but only a few singles ultimately emerged.
What Happened to the Artists of Paisley Park Records?
More From Ultimate Prince