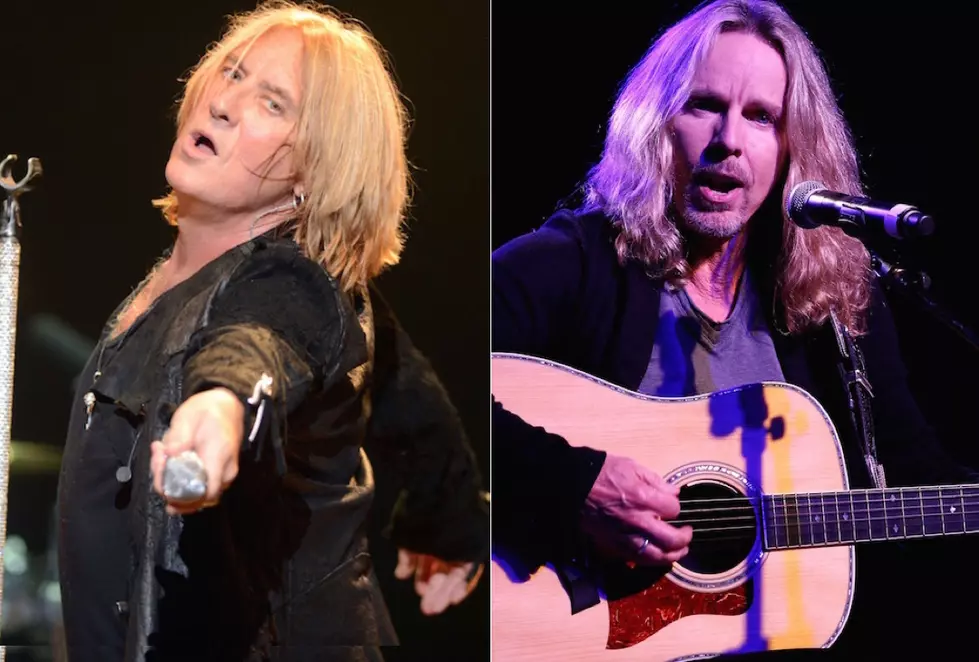 Styx Pay Tribute to Prince and Bowie as Def Leppard Kicks Off 2016 Tour
Frazer Harrison / Terry Wyatt, Getty Images
Def Leppard and Styx kicked off their 2016 summer tour last night in Pensacola, Fla.
Styx opened the show, delivering a 10-song set that made room for tributes to Prince and David Bowie with a medley of "1999" and "Changes" performed by keyboardist/singer Lawrence Gowan. That moment, which you can watch courtesy of the fan-shot footage above, broke up a hits-heavy evening for fans that included Styx staples such as "Too Much Time on My Hands" and "Lady."
Def Leppard, touring behind their recent self-titled LP, opened with the lead-off track and first single from that effort, "Let's Go," and also worked in another new number, "Dangerous," a little later in their 16-song set. Surrounding the new material was the expected assortment of hits, including "Animal," "Love Bites" and "Pour Some Sugar on Me."
Prince Magazine Ads Through the Years: 1978-2016
More From Ultimate Prince