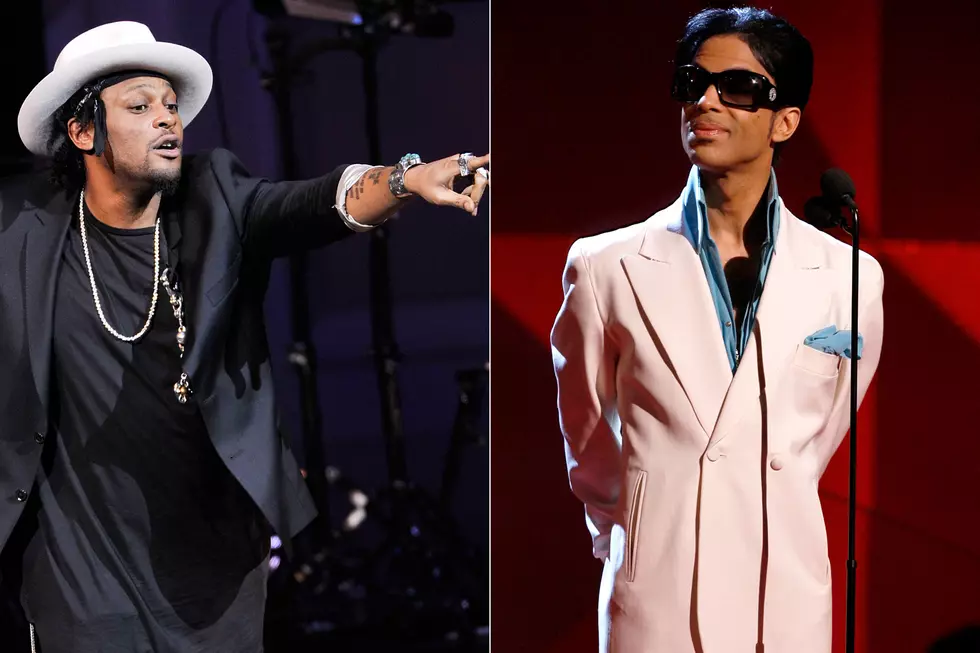 D'Angelo on Meeting Prince: 'I'd Lived My Life For That Moment'
Stephen Lovekin / Kevin Winter, Getty Images
When D'Angelo launched his brand new Sonos Radio channel, Feverish Fantazmagoria, this week, he recalled meeting his idol, Prince.
"Honestly, I felt very comfortable around him," said the R&B singer-songwriter. "I felt like I knew him very well. I've been studying him all my life. And when I met him, I felt like I'd lived my life for that moment. I had trained — I had done everything I had done — for that moment."
For D'Angelo, all roads lead back to Prince. When asked about the music that first inspired him to pursue a music career, his answer was definite.
"It was Prince, for sure, and it was pretty early," he responded. "There was no question about it [...] And then, in 81, Dirty Mind came out. It was over; that was it."
It isn't the first time D'Angelo has discussed Prince's influence. In a 2014 interview with OkayPlayer, he recalled soaking up the artist's early albums like a sponge.
"I was five years old. 'I Wanna Be Your Lover' had come out, and it was a big hit," he said. "When that album came out, it was just huge. He really, literally, was the talk of the town. Everybody was wondering, 'Who is this guy? Is he a guy? Is it a girl?' No one really knew who it was. I remember we had the album, and my brothers were just enamored by this guy. They told me, 'He plays everything, he writes everything, he's singing everything,' so I was hooked from then on. I learned how to play every song on that album, note for note, at five years old."
Years later, D'Angelo is still taking notes from the legendary musician. Like Prince, he keeps a tight lid on his growing body of work. "It has a lot of depth," he said on Feverish Fantazmagoria of his own personal vault of unreleased music. "It spans a lot of territory."
"I'm always working; I'm always writing," he added, hinting that a new LP may be coming at some point. "It's been a lot going on, just in the world, but I've just been quietly writing."
Who Played With Prince the Longest?
More From Ultimate Prince